Company Name
NAKASHIMA & Co.,Ltd.
President Name
Yasuhiro Nakashima
Foundation
September 1st, 1915
Company Registration
April 10th, 1947
Paid up Capital
Japanese Yen 20,000,000,000.-
Location
Headquarters
2-7-1 Shiranui-machi, Omuta-city, Fukuoka 836-0843 JAPAN
Phone +81-944-55-3335
Facsimile +81-944-52-0388
Tokyo Branch
Create Bldg. 6F, 2-17-7 Higashi-Nihonbashi, Chuo-ku, Tokyo 103-0004 JAPAN
Phone +81-3-3863-4116
Facsimile +81-3-3863-4119
Organization
Headquarters
- Industrial Product Business Unit
- Facility Equipment Business Unit
- Enviroment Business Unit

- Energy Business Unit
- Administration Unit
Tokyo Branch
- Sales Division
Correspondent bank
Headquarters
- The Bank of Fukuoka, Omuta Branch
- The Higo Bank, Omuta Branch
- Sumitomo Mitsui Bank, Omuta Branch
- The Nishi-Nippon City Bank, Omuta Branch
- Omuta Yanagawa Shinkin Bank, Head Office
Tokyo Branch
- Sumitomo Mitsui Bank, Asakusabashi Branch
| | |
| --- | --- |
| Chairman of the Board | Yasuo Nakashima |
| President & CEO | Yasuhiro Nakashima |
| Executive Board Director | Hirotaka Shibata |
| Board Director | Noboru Kusunoki |
Headquarters
5 minutes walk from JR Omuta Station
5 minutes walk from Omuta Station of Nishitetsu Line
Tokyo Branch
3 minutes walk from Higashi-Nihonbashi Station of Toei Asakusa Line
3 minutes walk from Bakuro-Yokoyama Station of Toei Shinjuku Line
5 minutes walk from Bakuro-cho Station of JR Soub-Rapid Line
5 minutes walk from Asakusa-bashi Station of JR Soubu Line
| | |
| --- | --- |
| September, 1915 | Established "NAKASHIMA INBO" in Ariake-cho, Omuta-city by Kameji Nakashima, Founder |
| April, 1936 | Established Commercial Trading Division |
| March, 1947 | Build-up Head Quarters building in Shiranui-machi, Omuta-city |
| April, 1947 | Reorganized as "NAKASHIMA BUSSSAN LCC" |
| October, 1951 | Established Automobile Division |
| August, 1960 | Reorganized as "NAKASHIMA BUSSSAN Co., Ltd." |
| April, 1963 | Established "Tokyo Business Office" in Gotanda, Tokyo |
| January, 1967 | Tokyo Business Office moved to Kanda, Tokyo |
| April, 1969 | Established "Naka-kyushu Motors Ltd." as subsidiary. |
| July, 1969 | Tokyo Business Office moved to Nihonbashi, Tokyo |
| March, 1976 | Build-up New Head Quarters building in Shiranui-cho, Omuta-city |
| March, 1991 | Tokyo Business Office renamed to "Tokyo Branch" |
| March, 1991 | Tokyo Branch Moved to Higashi-Nihonbashi, Tokyo |
| June, 2008 | Registered as "Fukuoka Eco-Friendly Company" |
| September, 2011 | Exhibited Micro Bubble Generator In "INNVATION 2011" |
| July, 2014 | Licensed as "Advanced Medical Equipment Management Company" |
| October, 2014 | Exhibited Micro Bubble Generator In "Pan-Exhibition for Wash & Clean 2014" in Tokyo Big Site |
| February, 2015 | Joint-exhibited Micro Bubble Generator In "Industry Expo 2015" in Grand Messe Kumamoto with Roku Techno |
| March, 2015 | Started Max. 952kw Power "NB Ariake Electricity Power Plant" |
| September, 2015 | 100th years Anniversary |
| May, 2016 | Selected the company of "Overseas Business Support Program" by Organization for Small & Medium Enterprises and Regional Innovation, JAPAN (SME Support, JAPAN) in Minister of Economy, Trade and Industry (partly under cojurisdiction with the Ministry of Finance) |
| September, 2018 | Exhibited Micro Bubble Generator In "Pan-Exhibition for Wash & Clean 2018" in Tokyo Big Site |
| February, 2019 | Selected Corporation Scheme Company by Japan International Agency (JICA) |
| June, 2019 | Award "300 Companies of Small Businesses" by Ministry of Economy, Trade & Industry (METI) in Japanese Government |
| October,2020 | Selected as a "Company Driving Regional Growth" by the Ministry of Economy, Trade and Industry (METI), JAPAN |
| October,2020 | Certified by Japan International Cooperation Agency (JICA) as a JICA-SDGs Partner to our activities for the Sustainable Development Goals (SDGs) of developing countries. |
Office Building in 1950's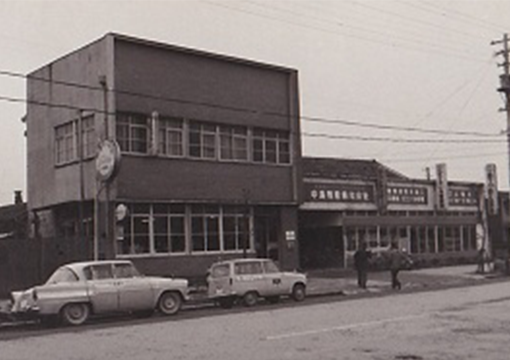 Present Office Building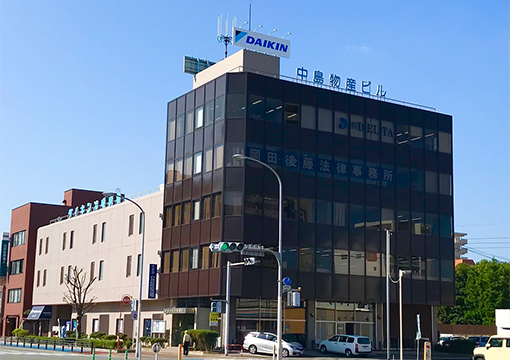 Art Screw, K.K.
AICHI ELECTRIC CO.,LTD.
Asahi Techniglass Co.,Ltd.
Asahi Yukizai Corporation
Azbil Kimmon Co.,Ltd.
Amano Corporation
Awaji Materia Co.,Ltd.
Inaba Seisakusyo Co.,Ltd.
Inoac Corporation
Utsue Valve Co.,Ltd.
V.I.C. Co.,Ltd.
A & A Material Corporation
Agc Technology Solutions Co.,Ltd.
Ebara Corporation
Ebara Refrigeration Equipment & Systems Co.,Ltd.
Elepon E.C.A.P. Corporation
O.N. Industries Ltd.
Ohji Rubber & Chemicals Co.,Ltd.
Onishi Manufacturing Co.,Ltd.
Orion Machinery Co.,Ltd.
Kawamoto Pump Mfg.Co.,Ltd.
Kabaflex Corporation Co.,Ltd.
Kitz Corporation
Kyowa Kako Co.,Ltd.
Kuken Kogyo. Co.,Ltd.
Kumamoto Kaido Kogyo K.K.
KUBOTA Corporation
Kensho House Kogyo K.K.
Komoshita YoudanCo.,Ltd.
Sanko Kasei
Sanso Electric Co.,Ltd.
Sanden Holdings Corporation
Sanwa Shutter Corporation
Sanwa Flange K.K.
Shikoku Chemicals Corporation
Shinmeywa Industries,Ltd.
Spraying Systems Co.
THREE-M INDUSTRY
Threebond Co.,Ltd.
Sekisui Aqua Systems Co.,Ltd.
Sekisui Chemical Corporation
Tygers Polymer Corporation
Daikin Applied Systems Co.,Ltd.
Daikin Industries, Ltd.
DAIPLA SYSTEM TECHNOLOGY CO.,LTD.
Dailite Co.,Ltd.
Takagi Reiki Co.,Ltd.
Takara Standard Co.,Ltd.
Takiron Co.,Ltd.
Tachikawa Blinds Corporation
Taniko Co.,Ltd.
Chofu Seisakusho Co.,Ltd.
Chuo Elevator Industry Co.,Ltd.
Tsurumi Manufacturing Co.,Ltd.
Technoflex Corporation
Terada Pump Manufacturing Co.,Ltd.
Teral Inc.
Toto Ltd.
Tozen Corporation
Tomoe Valve Co.,Ltd.
Tokatsu Industry Inc
Toshiba Elevator And Building Systems Corporation
Toyo Tire & Rubber Co.,Ltd.
Toray Plastics Precision Co.,Ltd.
Daidoh Tokushu Kogyo Co.,Ltd.
NAGANO KEIKI Co.,Ltd.
NANGOKU FULEKI Industry,LTD.
NICHIAS Corporation
Nitto Kohki Co.,Ltd.
NOK Corporation
Otis Elevator Company
Nihon Spindle Manufacturing Co.,Ltd.
Nippon Valqua Industries,Ltd.
NIPPON MUKI Co.,Ltd.
NEPON Inc.
Hitachi Appliances, Inc.
Hitachi Metals Co.,Ltd.
Hitachi Industrial Equipment Systems Co.,Ltd.
Fujikako, Inc.
FUJI SPECIAL INC
Fuji Furmanite Co.,Ltd.
FURUKAWA KOGYO Co.,Ltd.
Bunka Shuttew Co.,Ltd.
Best-On Co.,Ltd.
Benkan Corporation
Hoshizaki Corporation
Maezawa Industries Inc.
MALHATY PUMP MFG.Co.,Ltd.
MITSUI SEIKI KOGYO
Mitsubishi Electric Corporation
MMK CORPORATION
MIYAWAKI Inc.
Miyomaru Inc.
MORITEQ Co.,Ltd.
Yasaka Valve Industry Co.,Ltd.
Yutaka Steel Company Limited
THE YOKOHAMA RUBBER Co.,Ltd.
Yoshitake Inc.
LIXIL Corporation
YKK AP Inc.